Our Services
We are passionate about helping patients in our community optimize their health so they can live vibrant lives. To help patients attain optimal health and wellness, we have expanded our practice offerings to provide a comprehensive array of services: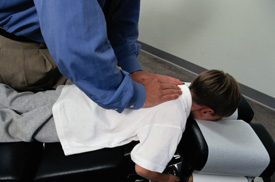 Chiropractic Care
Using safe and effective adjustments, chiropractic care is used to reduce subluxations or nerve interference that can lead to pain and illness. We can adjust patients of all ages, from newborns to 90-year-olds, using techniques that are best suited to each patient's unique needs.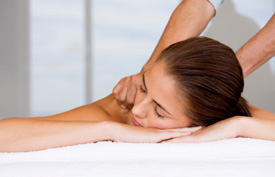 Massage Therapy
Mention massage and you may think of an indulgent spa treatment. Massage therapy, however, provides multiple benefits such as relieving pain, enhancing relaxation and reducing stress. We offer three different types of massages: deep tissue, Swedish and prenatal.
Personal Training & Fitness
Despite our best intentions, it's sometimes difficult to find a fitness regimen that we'll stick to. With our personal training & fitness services, our personal trainer will motivate you and help you achieve your fitness and wellness goals.
8 Weeks to Wellness®
While the traditional medical model tends to focus on sickness care, the 8 Weeks to Wellness® program aims to help people optimize their health through wellness care. We'll help you take responsibility for your health through diet, supplements and exercise so you can live your best life!
Let us partner with you in your quest to experience healing and higher levels of health and wellness. Call us today for more information or to book an appointment!
---
Below Chiropractic & Wellness | (256) 734-6813