About Us
At Below Chiropractic & Wellness, we've taken the strong, classic chiropractic philosophy that we all grew up with and married it with some new technology when we moved to our fresh space in 2013. We're excited to watch our practice evolve through offering services such as laser therapy, decompression, the 8 Weeks to Wellness® program and more. It's our passion to give patients what they want and need in their quest to get better results.
Our Mission
We always believe in the ability of our body to heal and regulate itself as long as it's functioning at 100%. We have the core chiropractic philosophy that the only thing in a sense that chiropractic does is remove that interference. Chiropractors are the only people who can do that.
Providing Care for All Ages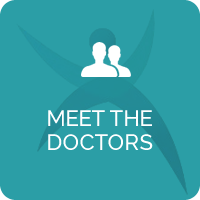 We take care of everyone from babies all the way up to a 104-year-old patient and all ages in between. We even have a patient who's been with us since 1953 when the practice first opened. Whether an athlete is working out with a personal trainer in our fitness center or a mother is watching her colicky baby get adjusted, we offer exceptional services and results for all ages and conditions.
The highest compliment to us is when a mother brings in her child for care, trusting us with her family's health. We've found that, when one family member comes in, it's not long before the rest of the family comes to see us.
Encouraging Healthy Habits
When we looked at our community over the past 10-plus years, we realized they were sicker than they'd ever been, on more medications and more overweight than they'd ever been. So it inspired us to do more. That's why we expanded our services to help patients achieve better results in and outside the office. In addition to chiropractic care in the office, we teach patients healthier habits that they can continue outside of the office.
We look forward to partnering with you as you embark on a journey toward health and wellness! Contact us today to schedule an appointment.
---
About Below Chiropractic & Wellness | (256) 734-6813