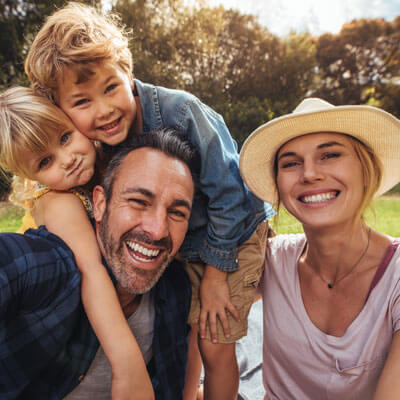 About Below Chiropractic & Wellness
Garnering a Reputation for Excellence
Since Below Chiropractic & Wellness opened its doors in 1953, it has developed a reputation for providing world-class chiropractic care to Cullman residents. People in the local community, as well as Good Hope, Vinemont and Hanceville, value how our natural care has helped generations of families for years.
Dr. Julie Below is a 5th generation chiropractor, her grandfather started this practice in 1953, and Dr. Cole has over 15 chiropractors in his family!
The pair graduated from Palmer College of Chiropractic in 2003 and began practicing that same year.
Taking the Lead in Improving Patients' Health
Our chiropractors want to be leaders in our community in terms of improving people's health. Guiding patients toward making better health choices, including, of course, chiropractic care, is one of their chief priorities.
It's each of our responsibilities to take care of our own health. We're teaching our patients different ways that they can be more accountable for their own health."
Dr. Below
Dr. Below and Dr. Cole are excited and honored to empower patients and our community to be at their healthiest, and take it as a compliment when a person chooses to walk into our office to seek our care and guidance.
MEET THE DOCTORS
Helping the Body to Function at Its Peak
Our body can be healthy if it's working right. "I don't see how a body can work properly without chiropractic care. As chiropractors, we play a role in helping our patients' bodies work better," said Dr. Cole.
You've Come to the Right Place
From our friendly and supportive staff to our cheerful practice space, you'll quickly know you've come to the right place for your natural healthcare needs. Every day, we see patients who get excited and passionate about their health.
Get Started Today
Experience for yourself how chiropractic care could help you feel your best. Contact us today to schedule an appointment!

About Below Chiropractic & Wellness | (256) 734-6813