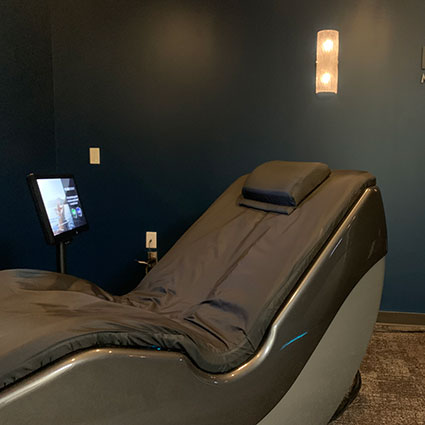 HydroMassage at Below Chiropractic & Wellness
What is HydroMassage?
HydroMassage allows you to enjoy a rejuvenating massage every day. You will enjoy total relaxation while remaining fully clothed, dry and comfortably supported as you are massaged by powerful waves of heated water. At Below Chiropractic & Wellness, you are in complete control of your massage experience so you can target the areas where you need it most.
How will I feel during my massage?
Many people say they feel totally at ease with a deep sense of peacefulness. Others report feeling invigorated. Because you have control of your massage, each individual's experience will vary
How long is a HydroMassage session?
HydroMassage is available in sessions of 20 minute increments. After your first session, you will have a better idea of the length of massage you prefer.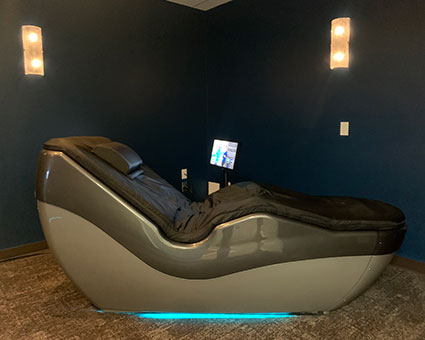 Benefits to Patient:
Helps relieve muscle soreness, stiffness, and tension
Relaxation provides a feeling of well-being
Helps reduce levels of stress and anxiety
Temporarily increases circulation where massaged

HydroMassage Cullman, Good Hope, Vinemont and Hanceville AL | (256) 734-6813