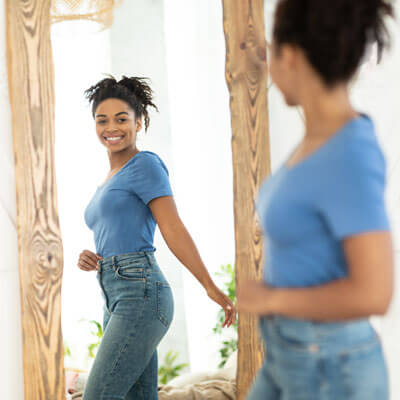 8 Weeks to Wellness® at Below Chiropractic & Wellness
What is 8 Weeks to Wellness?
It's a very specific, wellness-based breakthrough program designed to address the health concerns that face all of us today. These concerns include aging, weight loss, depression, stress management, loss of strength and flexibility, and dietary issues such as what to eat, when, what, and how often.
8 Weeks to Wellness® is Just That:
Personalized Nutrition Program
On-site personal training sessions including strength and cardiovascular workouts
Complete physical with blood work with cardiovascular and diabetic screening
Weekly meditation instruction
Chiropractic care customized for the individual
Full body massage each week
Body fat analysis
Spinal x-rays if necessary
Plus all the educational materials to understand how to make this a reality
The Average 8WW Patient:
Loses 15.4 lbs.
Loses 3.26 inches off his/her waist
Loses 2.9 inches off his/her hips
Increases LBM 19.8%
Decreases BMI by 2.37%
Decreases Fasting Insulin Levels by 6.05 pts.
Decreases Cholesterol by 26.9 pts.
Decreases Triglycerides by 114 pts.
Increases HDL by 5.5 pts.
Decreases LDL by 22.8 pts.
THE 8WW® PLAN
Chiropractic Care
Chiropractic care recognizes that the function of the human body is based on energy. This energy is distributed from the brain to the rest of the body through the nervous system. In fact, the nervous system controls the function of every cell in your body. Your nervous system consists of your brain, spinal cord, and millions of nerves fibers and receptors.
Meditation
Meditation is taking control of your mind by directing its awareness towards something else, like your breath. Remember we are trying to strengthen our PEACE of mind muscles. Stress is an everyday fact of life. What needs to be managed is our response to stress. One of the most powerful ways to do this to to learn how to meditate.
Nutrition
Every day you will enjoy healthy meals and Ultra Meal® a meal replacement product designed to improve body composition. UltraMeal® promotes the loss of body fat while helping to maintain lean muscle mass. You will learn how to read a food label, determine proper portion control, eat more frequent, smaller meals, and you will learn about your body's need for proteins, carbohydrates and fats.
Therapeutic Massage
Is the manipulating of superficial and deeper layers of muscle and connective tissue using various techniques, to enhance function and aid in the healing process. Massage helps to stimulate the release of endorphins (the body's natural pain killer) into the nervous system to reduce your feelings of pain and discomfort.
Exercise
On our program you will work with your own professional personal trainer in a program designed specifically for you and your goals. You will perform both cardiovascular and resistance training exercise. Each program is tailored to your own ability taking into account you age, previous exercise history, your percentage of body fat and your heart rate.
Check out 8WW for more information.
CONTACT US


8 Weeks to Wellness® Cullman, Good Hope, Vinemont and Hanceville AL | (256) 734-6813